---
Society of the Year Award:
The 2017 HATS Society of the Year Award winner was AIAA. The award is presented to the HATS Member Society that is selected by a HATS committee and was presented by Jennifer Buckner of HATS.
The Annual Society of the Year award exemplifies the excellence that ALL HATS member Societies strive for. HATS member Societies touch so many lives in the Huntsville business world and educational realm that we wanted to present an award to a Society (from nominations made each year) that supports and exemplifies HATS's purpose of service and support to the Huntsville community.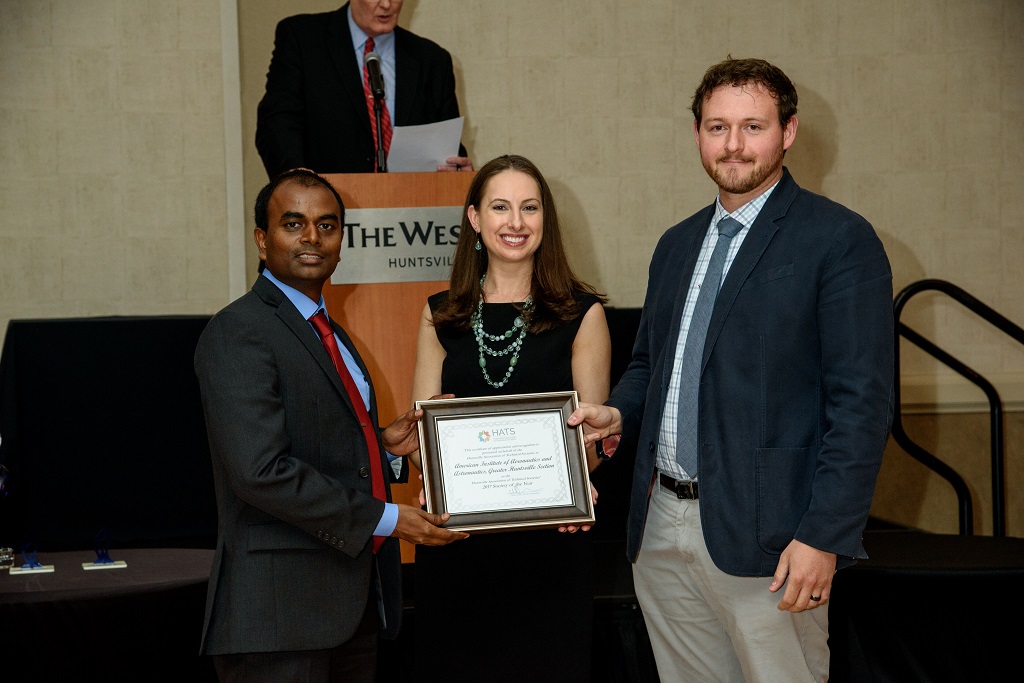 ---
Young Professional of the Year Award:
In 2017, HATS first awarded the Young Professional of the Year award. This awardee shall be 35 years old or younger and will be chosen from among the nominations from the HATS member societies. The nominees would include a Young POY from each member society who has stood above their peers by providing exemplary leadership to the North Alabama technical community. Their involvement and leadership shall have been impactful, inspirational and consistent.
The 2017 Young Professional of the Year Award was presented to Andrew Wallberg. The award was sponsored by Torch Technologies and presented by Clay Hagan, VP at Torch.
---